The University of Milano-Bicocca , in collaboration with the Italian Society of Pharmaceutical Medicine , has established from the Academic Year 2008-2009, the University Master 's Degree in Research and Pre- clinical and Clinical Development of Drugs.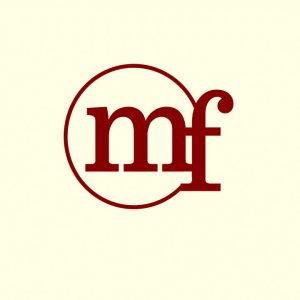 15°
edition: deadline for application is January 24th, 2023
the pre-compiled PagoPA slip of € 100.00 must be paid by that date, under penalty of exclusion from the selection.
The English test will take place on February 3, 2023 at 10:00 (possibly over 2 shifts) at the Department of Medicine and Surgery, Building U18, via Cadore 48, 20900 Monza, Room INFO 1
LESSONS WILL START THURSDAY MARCH 30 AT 9.00 ON THE REMOTE PLATFORM
ALL THE LESSONS OF THE MASTER WILL BE DELIVERED IN TELEMATIC MODE THROUGH THE WEBEX PLATFORM.
LESSONS WILL BE HELD, AS PER TRADITION, ON FRIDAY (9-18) AND SATURDAY MORNING (8.30-12.30) IN STREAMING, BUT THEY WILL ALSO BE RECORDED AND MADE AVAILABLE TO STUDENTS ON THE E-LEARNING WEBSITE OF THE MASTER'S DEGREE.
IT WILL THEREFORE BE POSSIBLE TO FOLLOW THE LESSONS OF THE MASTER IN REAL TIME, OR SEE THE RECORDINGS ACCORDING TO YOUR NEEDS.
THE INTERNSHIPS WILL OBVIOUSLY REMAIN IN PRESENCE, WITH THE METHODS TO BE DECIDED BY THE INDIVIDUAL COMPANIES.
REMAINS THE OBLIGATION FOR ALL STUDENTS TO ATTEND AT LEAST 75% OF THE LESSONS, WHICH CAN BE FULFILLED BY ATTENDING THE LESSONS IN STREAMING OR VIEWING THE RECORDED LESSONS (ATTENDANCE WILL BE MONITORED WITH SPECIFIC IT TOOLS)
THIS IS A UNIQUE OPPORTUNITY FOR PROFESSIONALS ALREADY ENGAGED IN CLINICAL RESEARCH INTERESTED IN OBTAINING THE TITLE OF THE MASTER. FOR THEM IT IS POSSIBLE TO REPLACE THE INTERNSHIP WITH THE PROJECT WORK IN THE COMPANY.
The course is accredited as a "Center of Excellence" of the European program PharmaTrain
The Master is aimed at graduates in:
Medicine and Surgery
Pharmacy and Industrial Pharmacy
Pharmaceutical Chemistry and Technology
Biological Sciences and Biology
Medical , Veterinary and Pharmaceutical Biotechnology and Industrial Biotechnology
Veterinary Medicine
Chemistry
Biomedical Engineering
Biostatistics and Experimental Statistics .
The objective of the Master in Research and Pre- clinical and Clinical Development of Drugs  is to provide a comprehensive interdisciplinary training on all aspects of scientific, regulatory, ethical, organizational, and promotional development of a new drug , bringing together in a single training program topics that are treated only marginally or are completely absent in the various degree courses of Medicine , Pharmacy , Biology, CTF , etc. .
As a result, those who successfully complete the Master will be in possession of a complete training on the research and development of new drugs, not only theoretical but also practical , as the participants are generally  already active in this field or will complete their theoretical training with a internship at a pharmaceutical company or a hospital.
Potential career opportunities :
employment in positions of responsibility within Medical Management, Clinical Research Division, Regulatory Affairs Division, in Pharmaceutical Companies , Hospitals Research , IRCCS , local health authorities, health authorities (Region, AIFA) .